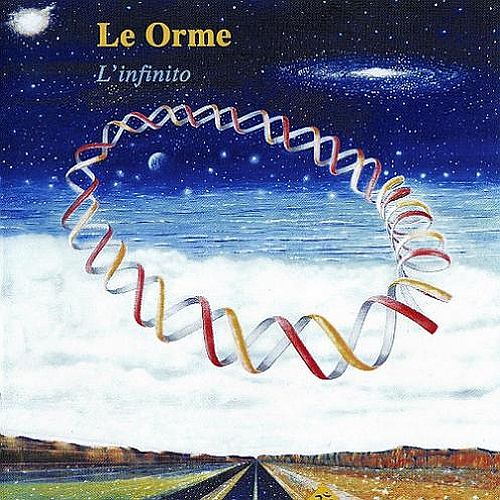 The eighteenth album from this Italian band.
Le Orme was down to two original members at this time. Their vocalist and mainman Aldo Tagliapietra and the drummer Michi De Rossi. They were joined by two keyboardists. Which indicates that this is not a raw rock album. Add some strings and a choir too and the picture is complete.
The music is very melodic and the usual from Le Orme from their heydays. Very classical music inspired. Very Italian symphonic prog. That with one big exception and one I am not so sure if I like. A track with only Aldo on sitar. OK, I have no problems with sitar and Indian music. But on a Le Orme album and this album ? No, I think this is the wrong album for a sitar concerto.
The music is a bit too sugar sweet too. It is like these "let's not offend anyone and let's entertain the whole family" albums which people of a certain age releases.
Most of this album is very good. The sitar track and the overdose of sickly sugar is not doing the album any favours. It is a big improvement on their 1990s albums though. This is a good album.
3 points