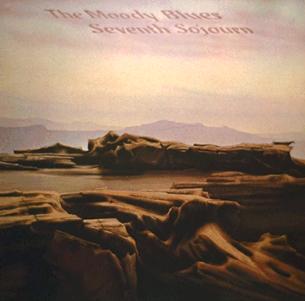 The eight album and generally regarded as the final strong album from these English legends.
It certainly have the good old sound they debuted in 1969 on the Days Of Future Passed album. A mix of classical music and The Beatles. Lots of strings and softly softly vocals from Justin Hayward, one of the best male vocalists of all time.
I was surprised to hear he coming across as David Bowie on the opening track Lost In A Lost World. I thought it was David Bowie making a guest appearance here. I was wrong. That just tells you how good Justin is.
His vocals is on the top of some sweet melodies which also has a lot of substance. I very much like this band and this album. I like the warmth of their music and the very good melodies here. I rate it weak, but still a very good album. Everyone should have some Moody Blues albums in their collection.
3.5 points