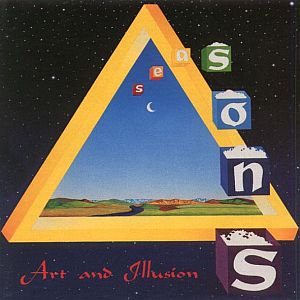 The third and final album from this Italian band.
I have to admit I have been grossly underwhelmed by their previous two albums. They were both operating in the turkey yard area. Terrible albums, in other words. My expectations for this album was .........zero.
The band is still a four piece on this album. The lineup is keyboards, guitars, bass, drums and English vocals. That with some added guest instruments and musicians. Nothing exciting in my books.
The music is now leaning towards melodic pop-rock with some hints of progressive rock. The band and the music here is not influenced at all by Italian progressive rock.
The result is a pretty melodic and not too shabby one hour long album. The Genesis pastisj at the end of the album is pretty bad, though. This is a decent album.
2 points