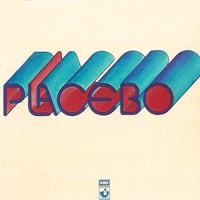 The third out of in total four studio albums from this Belgium based band. A band now long disbanded.
I liked their 1973 album a lot. Great fusion. So I had a great deal of hope for this album.
Again, we find a lot of instruments and musicians here. From woodwinds to keyboards, bass, percussions, drums and guitars. No vocals as per usual from a fusion/jazz album.
This album comes across as a disappointment in my ears. The band has moved into a much more restrained, formalistic jazz territory. This forty minutes long album sounds like it has been shackled and roped down into this strict formula.
When that is said, the music is good throughout. But there is no sparkle and not much life here. I still regard it as a good album, but nothing more than that.
3 points