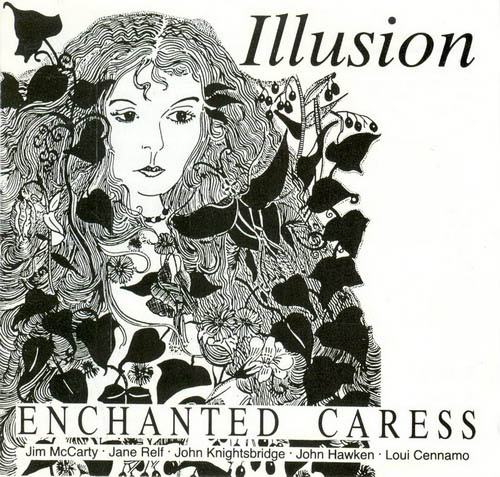 The third album from this British band.
Don't be fooled by the 1990 release year. The album was recorded almost two decades previously, in the early 1970s, and the band had split up long time before 1990. So this album did not get much promotion.
Illusion is basically Mk. 1 of Rennaissance. This is the non-Annie Haslam version of that band. Jane Relf and Jim McCarty is doing the vocals here in place of her. Illusion is also a supergroup with members from Strawbs and Yardbirds too.
I quite liked their first two albums. They and this one is not in the same class as the Rennaissance albums from that same era. They still has some charms and good class.
Illusion basically comes across as a mix of Rennaissance and The Beatles on this album. The sound on this forty minutes long album is very good and the album sounds like a throwback to the flower power era of the 1960s.
The songs are good throughout with some great vocals and keyboards. I would recommend this album from a sadly overlooked band. Get it.
3 points