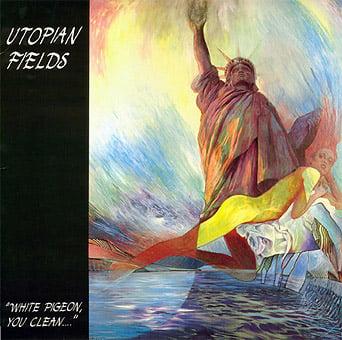 The second and final album from this Norwegian band. An album released on the famous Colors label and which also (alleged..) features the vocals of Bard Tufte Johansen, this generation's most famous Norwegian comedian and TV personality.
His vocals btw comes across in the same style as Tracey Chapman if that tells you anything. These vocals is not particular good. They are laid on the top of some guitars, keyboards, bass and drums.
The band has been labeled as Neo-Prog in ProgArchives. This album is not anywhere near neo-prog though. Take some Pink Floyd and put that into this big art-rock genre. I am tempted to add college rock too. The music is hard to label and I have seen others compare this album with some Wishbone Ash albums. I am not sure about that.
The songs here are not good at all and there are only some sporadic decent to good details here. The drums is pretty annoying and so is the vocals. The rest is pretty decent. I am putting this album just outside my turkey yard as it is not a fully fledged turkey. It is a close, close call though.
1.5 points