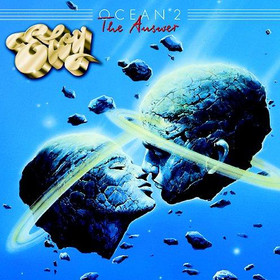 The seventeenth album from these German masters of space rock.
Eloy went through a patch with some really bad albums before they discovered that a new generation of music lovers had discovered their music and old albums. Hence; the band also went back to those albums too and reinvented themselves along those lines.
That is very much what we get here. A reinvented band who has again found the recipe which made their first albums so great. Large parts of this album is looking back towards the great Ocean album and is taking that forward. Great music, in other words. The sound is largely also the same here as on Ocean.
The band is not really able to get rid of their more less interesting pop stuff and that comes to the fore on the last 1/3 of the album. The first 2/3 of this album is great though.
This makes this album a very good album and a step in the right direction towards Eloy becoming themselves again.
3.5 points