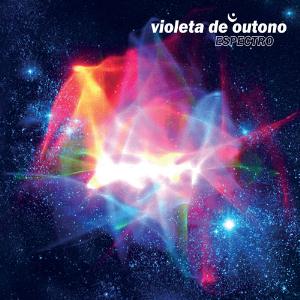 The sixth album from these Brazil based veterans in the scene. Their first studio album was released back in 1987 and that makes Espectro their 25th anniversary album.
The band is listed as a space rock band in most 'pedias. Mostly because of their first albums and compilation albums which was space rock and cover versions of Pink Floyd songs. On this album though, they have moved towards Porcupine Tree. Very close to Porcupine Tree, in fact.
The music is pretty cool, breezy Porcupine Tree like latin flavoured prog rock. The vocals are in Portugese and they are good. The other pretty prominent instrument are the Hammond organ. That is backed up by bass, drums and some guitars. The sound is excellent.
I am by no means a fan of Porcupine Tree and this album does not hits it's target audience in my office and living room. I still like this album a lot. It is lacking in killer songs and that is a major problem with this album. It is a pretty substantial improvement on the two other Violeta De Outono albums I have heard. It is a very good album which I recommend. Check it out.
3.5 points
Homepage