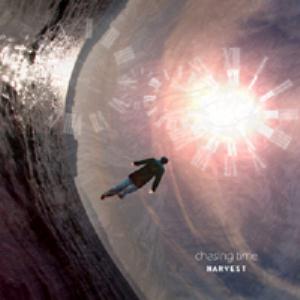 The second album from this Spanish band.
Harvest is a female fronted neo prog band and was hailed as the next big thing by myself and many others after their debut album, still a free download I believe, Underground Community from 2009. Chasing Time goes a long way to live up to these expectations.
Monique Van Der Kolk does the vocals and she is a great vocalist in the Anneke van Giersbergen mould. The Harvest sound and music reminds me a lot about The Gathering anno Mandylon. The more harder stuff on Chasing Time, that is. The more softer stuff, which is in the majority here, reminds me a lot about Magenta, The Reasoning and Mostly Autumn. There is no Spanish music here and the album has the English/Dutch female fronted neo prog sound instead. A very good sound and I am a fan of it.
There is no really great songs here and that is the major problem with this album. That aside, the band has something really great going on here and the album is among the better ones from this scene. Harvest will go places, believe me.
3.5 points
Their homepage