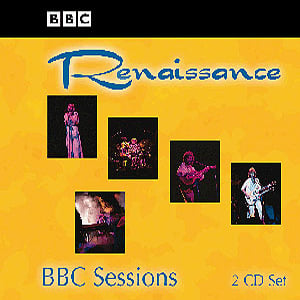 A 2 CD set released by BBC from some BBC sessions with this band. I was meant to publish this review last year, the same day as I got the terrible news that Michael Dunford had sadly passed away. I did not feel for publishing this review that day.
There is a lot of Renaissance live albums out already. Live At Carnegie Hall is by far the best one of them and the one I would recommend. BBC Sessions was recorded sometimes in the 1970s (Old Grey Whistle Test ?) and does not have the best sound quality to put it bluntly. The songs sounds flat and lifeless where they sounds very lively and great at Live At Carnegie Hall and most other live albums. That is due to a rather bad sound quality. All the great Renaissance songs are here and this is a great live album on paper. The sound....
This is a very good live album and perhaps worth checking out. But this is a live album only for those who want this band complete. Myself included. Hence this purchase.
3.5 points