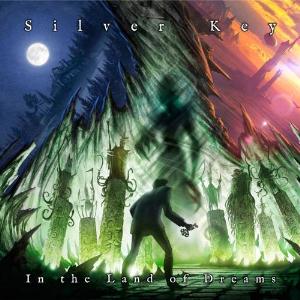 The debut album from this Italian band who are marketed as a Marillion and Fish tribute band. The material on this album, their debut album, is their own material though. Most important, they are not copycats either.
I was a bit sceptical when approaching this album. I almost did not touch this album at all because of that Marillion and Fish reference. I am glad I was wrong, though.
Neo prog it is, they say. But not neo prog of the good old Marillion style. This Italian band has included a lot of other influences too. Eclectic and symphonic prog being the most apparant ones. But there is also a lot of Eastern European rock in their music. A lot of dark metal connotations has been included too. Occultism, some have labeled it. I am not sure about that, though. Anyway... The result is music and sound which is not only neo prog, but also a lot of other things too. Frost*, Sylvan and Arena is natural references here. Far more than Marillion and Fish, in fact.
There is a twenty-six minutes long suite here and some eight minutes long songs on this album. This is an album which takes time to digest. It is a pity it has no great songs. The great thing about it is that it has it's own identity and the band is really pushing out the boat.
Silver Key is without doubts great talents and should go on and do some more albums if I got my wishes fulfilled. In The Land Of Dreams is a very good album which should satisfy everyone into adventerous prog rock.
3.5 points