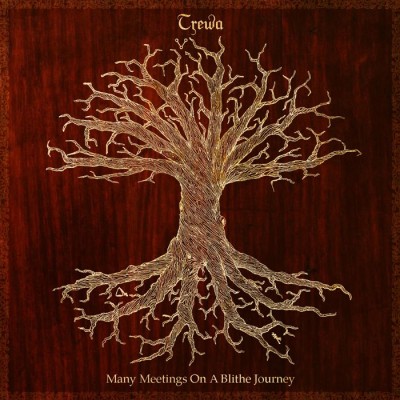 Trewa comes from Italy and this is their second album. They debuted back in 2009 with the At The Firelight album. Trewa comes complete with one Mogador member and is signed to their label too.
Italy is their address. Pure English folk rock is their music though. References are the likes of Fairport Convention. You get the usual celtic rock stuff too. Trewa uses both male and female vocals. Violins, guitars, bass, flutes, harp, keyboards and drums are their main instruments. Trewa claims to have progged up the songs a bit here. Not that this is noticeable. The music is pretty standard folk rock.
This album falls down on the heard-it-before and pretty dull end of the folk rock scene. They have done everything right except from the songs making bit. That is where they fail. Music and vocals wise, Trewa is a very good band. But no good songs makes this a pretty dull album. It is a decent album though and I get the feeling a lot of people will disagree with he. I am barely able to stay awake during the listening sessions and this album requires a lot of black coffee. Sorry, but this album is not my thing.
2 points
The band homepage