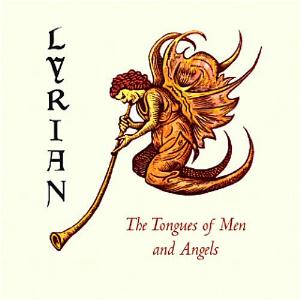 One heck of a mouthful.
126 minutes, double CD concept album. The longest song clocking in at almost half an hour. Three songs over twenty minutes. Average song lenght fifteen minutes. This one is one heck of a mouthful.
So is the music too. A mix of early Genesis aka Trespass, neo prog, some aerie fairy folk rock and some ambient stuff. This has been a massive undertaking by Lyrian. No wonder it is largely unreviewed by magazines as it presents one heck of a challenge to a reviewer. One of my biggest ever challenges, in my case.
The instruments are keyboards, bass, guitars, drums and some woodwinds. That and a lot of thin, whining male vocals which sounds like delivered by a whitch. An allegation I guess the vocalist John Blake will take great exception to and I guess I am off his Christmas card list. The vocals are fitting to the music though. A type of music and in particular sound I last heard on the last Us album.
126 minutes of this is enough for me or anyone else to wave a white flag. This album may have be Lyrian's big dream in life. It is a dream which they have not pulled off particular well in real life. It could had been tightened up a lot. But maybe there is a great audience for this music out there. They have bet their farm on that as releasing a double album is not cheap. I am not sure what I really think about this album either. That even after several listening session during walks and in my living room. There is no great songs here and the vocals is a problem for me personally. The music is decent to good throughout. I do admire them for having the balls and guts to release this project though. Lyrian is a very, very brave band. Maybe they are fools too. The scene needs bands like this which is pushing out the boat on this big ocean. That means band and boat sometimes sinks to the bottom of the ocean too.
I have concluded this is a good, bordering to a decent album. I hope they are not loosing their farm on this rather overly ambitious album. I hope it has an audience out there. If you are into long songs in the early Genesis and aery fairy folk rock style, this may be an album you will like.
3 points