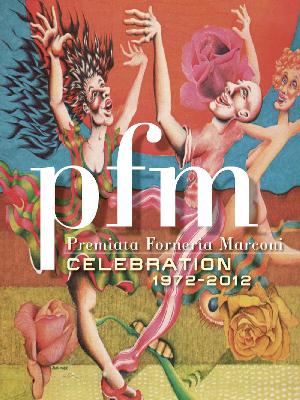 A box with their two best albums and a CD with live stuff.
Why did I pay out good money on this box ? I feel cheated by this box and my job is to warn anyone to fall into the same trap. So here is what I have found.
The album includes socalled re-mastered versions of their two 1972 albums Storia Di Un Minuto and Per Un Amico. The sound is pretty poor compared to the originals which is far more preferrable than the versions here. Just listen to the melotrons and the moogs and you will find out why. Very poor indeed.
The third disc is various live tracks, twelve of them, which does not really constitute a live album or something remotely interesting. There is also a large booklet here and the very tempting box to lure in idiots like myself. Mission accomplished.
In short; ignore this box unless you can't find Storia Di Un Minuto and Per Un Amico somewhere else. If not, and only then, get this box. It is not particular expensive either so Sony BMG is partly forgiven. They had been even more forgiven if they had not botched up the remastering.
This is a decent box best avoided though if you got the two original albums. Don't be fooled. Leave that to idiots like myself.
2 points