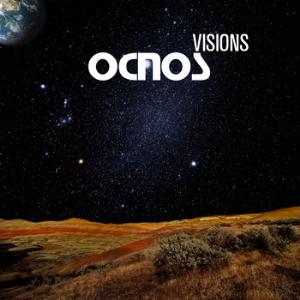 A new Spanish band with what I believe is their debut album.
The music on Visions is deeply rooted in the Spanish prog rock tradition. A tradition standing somewhere between the English and Italian tradition. Reference wise, that means a solid slab of Camel with added Triana and Spanish folk music. Add some heavy prog and jazz to the mix and you get this album.
The music is performed with a rampant Hammond organ, guitars, other keyboards, bass and drums. That and some heavy accented English vocals. The Hammond organ is very dominant throughout. In particular on the more heavy parts of this album. It sounds like the reincarnation of John Lord. The more pastoral parts are more dominated by some electric and half-acoustic guitars.
The result is a good album which gives a lot of pleasures and some frustrations too. Frustrations because there is no really great tracks here. The vocals are not that good either. Pleasures because there are some great melody lines here inbetween the mediocrity. Pleasures because this band has great potential and should really become a big band in the scene. This is why I recommend this album. I am not sure where you can get it from, though. Try the usual places to get this good album.
3 points