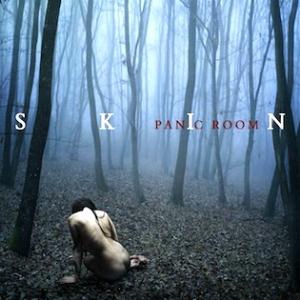 Panic Room..... what can I say..... They and their albums is not making it easy for me as a reviewer.
Skin is their third album and it is a follow up of the very good Visionary Position and the rather poor Satellite. Panic Room is one of the now pretty many female fronted British art/neo prog bands. They are not among the best three bands in the scene and I don't think Skin is not going to improve on their standing in the scene.
Panic Room is fronted by the very good vocalist Anne Marie Helder. She is doing a great job here. If you like great female vocals; Panic Room is a band for you as she is pretty much dominating this album and the previous two albums. Get all three albums. That aside, the music here is not particular good. A song like Chamelon is something you would expect from The Corrs or a solo album from one of the Corrs sisters. Not to mention a female fronted commercial pop/rock album. It is a pretty banal dreadful song. Throughout the first two thirds of this album, Panic Room is sailing pretty close to The Corrs. So much that I listen to some of the songs in something which can only be described as horror. The final one third is good art rock though where the vocals and the music offers some more intelligent well crafted material.
In short; this album is sailing pretty close to disaster and it is not their best album. Visionary Position is their best album by miles. Skin though has one big trump card and that is Anne Marie Helder's vocals. The saving grace and the reason why this is a good album. I would though urge a bit caution when approaching this album. It may give you something you don't want. That aside; check it out.
3 points