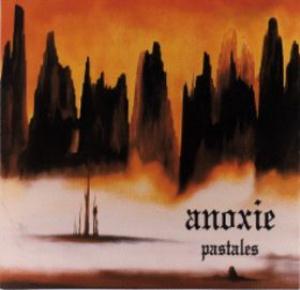 A one off French symph prog band with their only album.
Symph prog is probably the wrong label. They don't sound anywhere near like Mona Lisa and Ange. Anoxie is much more like Jean Michel Jarre with a lot of electronics and ambient stuff. I think the label electronic pling plong prog is a much more fitting label.
The music is performed by mostly keyboards with bass, vocals, drums and guitars as a mere supporting roles. The music is a mix of classical symphonic and electronic music. The sound is pretty poor throughout. Ditto for the music which is in the Jean Michel Jarre alley.
There are some quality here and I would not really label it as a turkey. But it is a close call, though. It is a decent album which has been consigned to obscurity and should remain an obscurity.
2 points