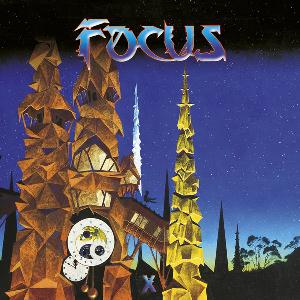 The tenth album from Focus is a nice surprise.
The band has been touring Europe and further afield again after years of inactivity. The gigs has mostly earned them rave reviews and there is obviously new life in this old band again. It is surprising that this album though also confirms this impression. This is not a "let's knock out something to cash in on our name" album.
The style and sound they have gone for here is a bit of a return to the good old Moving Waves and 3. A mix of the symphonic side, fusion/jazz and some more updates stuff, the world anno 2012. The band feels they still have something to say and they are saying it on this album. A good attitude and it is applauded.
Not everything they tries on this album is great. Not much here is great, in fact. They still have this Focus sound with flutes and guitars which really carries this album a long way. It is a very good album which has given me a good smile and made my friends listening in to it put in orders for their old classic albums. This is an album which finally makes me declare myself as a fan of Focus. I need to get myself to one of their gigs before it is too late.
3.5 points