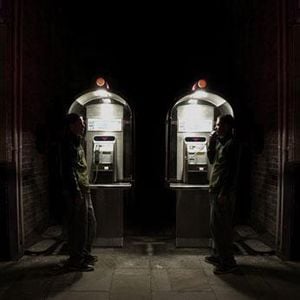 The debut album from this Australian neo prog band. This album is a theme album about a dead friend.
Yes, the music is neo prog with a lot of Marillion, Pink Floyd and some Porcupine Tree influences. The music is performed with lots of guitars, keyboards, bass and drums. That and some rather good vocals.
The sound is big and the guitars are Pink Floyd'ish with long lingering guitar solos. The Hammond organs fills in the gaps in the music.
The result is a good album which sounds a bit one-dimentional at times. It also lacks a killer track or four. But neo prog fans should run and get this album from their record label's online store. I am not entirely convinced. But I still enjoys this album.
3 points