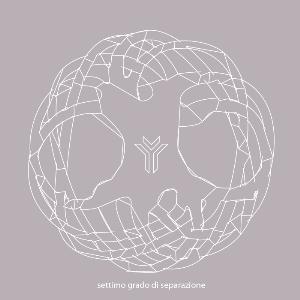 A totally new band to me and I do not know much about them. Their album is out on the Italian label Psych Up Melodies.
Yggdrazil, not to be confused with dozens of other bands with the same name, presents hard rock with a lot of space rock and power pop on this album. The rhythm patterns is slightly weird, but this is still pretty much standard rock music. College rock, it is called these days and this is chart topping music. Not this album, though.
The instrumentation is lots of guitars, bass, drums and vocals. Inbetween the hard guitars, we also gets some pretty songs with a lot of guitars harmonies. But the main music is hard rock.
There are two problems with this album: There are no really great songs here. There are a lot of good stuff here, but there are also a lot of pretty mediocre boring stuff here. The second problem is that the final 2/3 of this album is demos and live recordings. I think Psych Up Melodies has done a big mistake here. Instead of releasing a 75 minutes long album where everything recorded by this band is cobbled together on a CD, I would had rather release the studio album on it's own and the other stuff online as xtras and the second helping. The final part is very bad, to be honest. So I will give the studio album a weak 3 points and the rest a 1 pointer. That gives.....
2 points