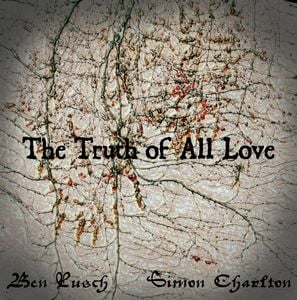 A German singer/writer with some albums under his belt. This is his latest album, if I am not mistaken.
Ben Rusch very much produce music in the vocals/acoustic guitar tradition. The likes of Woody Guthrie and Bob Dylan. Not to mention Bruce Springsteen on one of my favourite albums Nebraska. But Ben Rusch's world is not that bleak. He rather paints a pretty happy picture on The Truth of All Love, music wise. It is based around his great vocals which dominates this album. But his voice also gets some support from strings and some woodwinds. It is obvious that Ben Rusch knows his trade and feels secure in his setting.
His product is very dependant on the art of making good songs. More dependant on this art than if he packed his songs around more instruments. If you are naked, you get the attention for missing bits and pieces. If you are fully clothed, the attention is drawn to the clothes instead instead of missing bits and pieces. That is fact and that is the problem of releasing half acoustic albums like this. That is the problem Bruce Springsteen faced on Nebraska too.
There is no really great or even good songs on The Truth of All Love. That is the problem here. And that is why I am very sparse with my points. This is a decent album and only that. It is a cosy album with Ben's voice the big plus. But I cannot ignore the plodding songs which goes nowhere. Sorry !
2 points