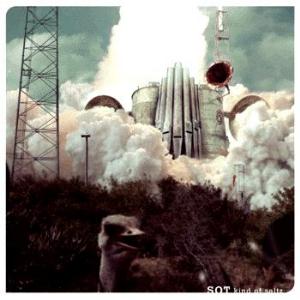 The debut album from this Norwegian band who consists of members with 20+ years long experience from the music scene. But Sot is a total new entity again.
King Of Saltz is a stewing pot of metal riffs, tijuana mexican jazz, samples, normal jazz, bebop, funk and most of all; avant-garde/RIO. The music is performed with tuba (which doubles up as bass too), guitars and drums.
The result is a heady album with a lot of superb melodies, twists and turns. Not to mention, the many different moods which prevails through the album. The gloom is created by the tuba and the sometimes distorted guitars. The tivoli feeling is created by some nifty guitar picking and the tuba too. That means this album is one a heck of a ride and a great album which should appeal to all avant-garde/RIO fans out there. I am hugely enjoying this album.
4 points