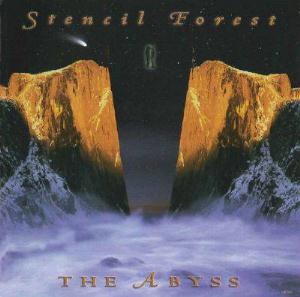 The second album from this US band. The press release from 2006 claims they play symphonic prog with references to Kansas, ELP, Yes and Ambrosia. That is a grossly misleading press release, I have to say and it cost me some money. The only thing Stencil Forest and ELP have in common is keyboards, some legs and some hands. I also question the references to Yes. Faint references, very faint references is what I can hear. I have never heard about Ambrosia though, but the references to Kansas is something I agree with.
The Abyss is most of all an AOR album with long songs. The title track is twenty-five minutes long. Most will say that this and the other long tracks here is overbloated. A claim with some merit, I would say.
The sound is crystal clear. The male vocals is great. The keyboards and guitars too is great. The sound and music is very mainstream and should appeal to everyone from the Christian rock scene to the granny in a living room. This is family friendly US rock and Stencil Forest is doing a great job with it.
Unfortunate, there are no great songs here with the exception of The Captive Heart. That song has a great hook and melody line. The rest of the songs, including the title track, is not that great. The album bubbles around nicely without really making me stop ironing shirt and clean my flat. It does not have any of this wow factor I expect from a great album. It feels a lot overbloated and too sanitised. But it is still a good album which I guess will make anyone into US prog rock/AOR happy.
3 stars