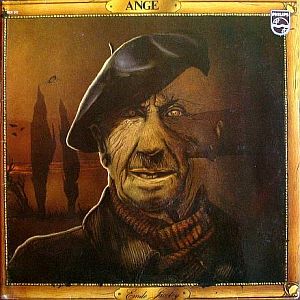 The fourth album from France's finest ever prog rock band.
Ange's style of combining Genesis with Jaques Brel like folk music songs are very much evident on this album too. Style wise, I would say Ange has stripped down their sound a lot and dispensed with the big symphonic prog sound more or less altogether. The songs are very vocals dominated. The music very pastoral and stripped down. This is very much a made in France album too and the influences from across the British channel is more or less gone. The whole album could had been made and performed in one of the cafees in Paris.
The overall quality is good throughout. I am not entirely comfortable with the stripped down version of Ange and would a lot more meat on the bone, a bigger sound. But this is still a good album from a band which is becoming one of my favourite bands.
3 stars