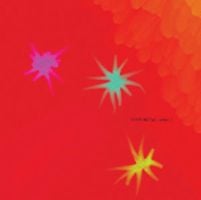 A new Italian band not to be confused with countless other bands with the same name. They have so far released two EPs and two albums. All of them free downloads (see link at the bottom).
This band is eccenctric and their music is eclectic. On this EP, they have reworked two King Crimson classics and included an original song which is very King Crimson like too. Most King Crimson covers tends to fall flat on their faces because it is impossible to maintain the spirit if this madly eccentric band when you just cover one of their songs. But in the case of Akt and this EP, they have hit the nail on it's head. Akt takes King Crimson and rework them in the typical King Crimson spirit. Robert Fripp is probably nodding his approval to this EP. Or even joining the many admirers of Akt. I have to admit this EP has made me an admirer of Akt.
This half an hour long EP really weaves some magic. Their take on Vroom is very original and great. Their instrumental version of Starless captures the essence of this song and expands on it. The only original song here Ile Du Sud is actually the best song of the EP. Which may sound like I am asking to be burnt on a stake as a heretic. But the ten minutes long Ile Du Sud with female vocals and a very pulsating melody should be heard to be believed. It is also a very beautiful song which can be compared to the final half of Starless.
In short, this is a truly great EP and one of the best free downloads out there. This is my first ever listen to this band too and I will grab the other three releases as fast as my broadband line can cope. Akt is one of the best talents from Italy at the moment and not one band to be missed.
4.5 points
Link to free download albums