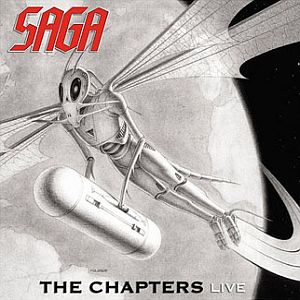 Saga collects all their chapters on a live recording.
I am not really into the whole Chapters mythology. Most bands from the 1970s have their own mythology. So this does not tell me much. But some of the chapters is the best music they have ever done.
Saga's pomp rock is one of a kind and sets them apart from most other bands. Magnum is the only band I can compare them to. But Saga most definate has their own music and a strong fanbase to support it. Mostly in Germany and Scandinavia.
This is a two CDs live album with songs from 1978 to year 2000 or so. It goes from some of their best songs like Tired World to less inspired moments from the 1990s. But the first CD is the best here by miles. The last CD is not that interesting and it includes some mediocre songs too.
But this is a good introduction to Saga. A band which is truly a one of a kind band and one I have been following since the mid 1980s.
3 points