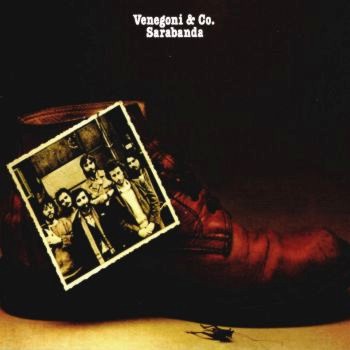 The second album from this band and one heck of an album too.
Sarabanda is an often used album title by Italian bands. I have yet to find out what it means although my online translator says "slow dance". OK..... that does explain/that does not expain a lot about this album.
Sarabanda is a crossover album between jazz, folk rock and RPI. It is mostly RPI though, but not in the PFM mould. The music is very playful and the vocals is used as an instrument. Tangents though is the main instrument. That and the rhythm section who really know how to fill the dance floors with this album. This album is very funky and a sure winner on the dance floor. In particular when it utilize old folk music songs and add a rampant bass and keyboard to the mix. Very infectious indeed and this reviewer has showed off some dance routines on the way between the coffee maker and the computer during the writing of this review. See Youtube video.
Frivolities aside, Sarabanda is a great album with the title track as a superb song. All nineteen minutes of it. Maybe this album is a bit too slick and cheesy. It has certainly taken on board a lot of influences from the disco scene. But the combination of folk music, funk and jazz is really great here and something the new bands in the RPI scene should have a look into. We very much want albums like this.
4 points