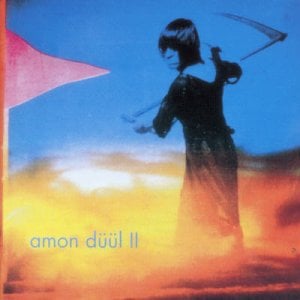 The second album from this band and a one that would make any cat start to sing along.
This German band is an exponent for long spaced out pieces of music from outer space. Or is that from the LSD labs ? Yeti is not exception from this rule. The first half of the album contains songs which is around the three minutes mark. The final part of the album contains songs which is a lot longer though. But even the shorter songs are pretty spaced out despite of some of them sounding pretty commercial to me. The title track is a long improvisation though and that is the main impression of this album. You know what you will get from an Amon Duul II album.
The use of tabla and some oriental instruments are really good. The sound is pretty dirty, but still spot on for this music. That's what we call Krautrock, really. For those of you who wonder what is Krautrock, Yeti is the answer. This album, that is. Not the hairy creature from the Himalayas who eats and molest goats for dinner. A big difference, there.
The eighteen minutes long title track is an improvised piece of music and the best song here. Not everything on this album is great. But I am still sitting with the overall impression of having heard a truly great album.
4 points