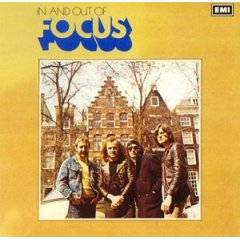 The debut from these Dutch greats more than hints about what to come.
This album heavily rooted in what The Beatles did on the Sgt Pepper album. That is the baseline here. But Focus takes the music into a much more lush direction. Thijs van Leer's flute is very much alive here. So is Jan Akkerman's trademark guitars too. The Focus sound in other words. A sound focused on a mix of pop, rock, classical music and folk rock.
The songs are not that great though. But great enough to really impress me. Two of their best songs are here; Anonymus and Focus. Those two songs alone are worth the purchase of this album. But the other songs are also very interesting. This for me is a mildly great album which is not as good as their best albums, but still among their best albums. This band is one of the most interesting bands the prog rock scene produced and this album proves why. I got a weak spot for Focus.
4 points