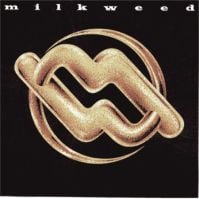 A Canadian band with their one and only album before they disappeared again.
Actually, Milkweed was more a project than a band. Which explains the music on this album. Music that is everywhere at the same time. Jazz, symph, commercial rock, new age, movie score, space rock..... it is all here. The music is driven by woodwinds, keyboards, guitars, bass and drums. The sound is good and the album was released on CD in the mid 1990s by Synphonic Records.
The wide variety of music means a non-cohersive album. It is like a photo album with photos from everywhere. It is mildly annoying as a photo album and pretty annoying as a music album. None of the songs here are any good either. This is a decent album but nothing more. It is not an album that will linger around in my CD player.
2 stars