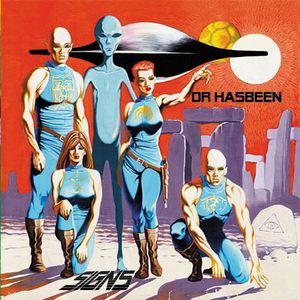 Gosh. A double CD pack with spaced out Hawkwind adulation is a heck of a mouthful to take in. 138 minutes long and comes in a great digi pack too. The packaging is excellent. This is excellent value for money.
I believe this band is from Italy although I am not sure. But their space rock is universal, universe wide. Space rock is not my thing though. But I really appreciate this album. Dr Hasbeen does not really add anything new to the scene. Just 138 minutes of unashamed Hawkwind like space rock (including a great live version of Silver Machine). Some of it is studio recordings and some of it is live. It does not matter anyway.
For fans of Hawkwind and space rock, you can add one point to my score. I am not totally won over although I like what I hear. But a three and a three quarter pointer is awarded.
3.75 points