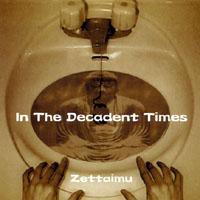 The second album from this Japanese band.
The music here is not easy to describe. I have had a substantial fight with this album during the many listening sessions and I am not sure if I have become any wiser during these sessions. OK...... take one dash of bebop, King Crimson, Japanese pop, Japanese folk music, Elvis Presley, The Beatles, children rhymes and some rio chamber orchestra avant-garde.
The result is a strange album. It is an album which leans towards King Crimson's ethos where all genres limitations are scrapped. It is also a pretty fascinating album which has one major flaw: The lack of any great tracks. But the vocals and the musicianship is great though. One or two great tracks would had given this album something special. It is a good album though.
3 points