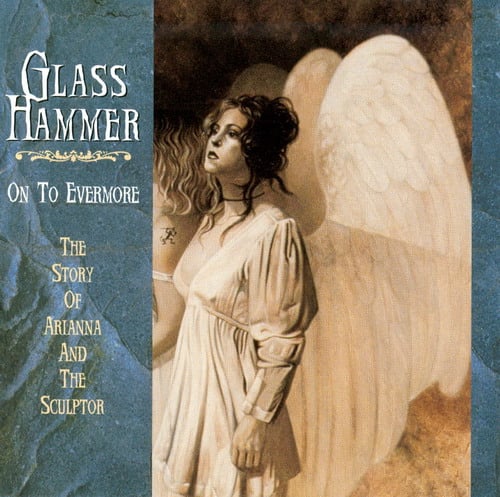 The third album by this US band.
The music is symphonic prog/art rock and this is a concept album.
Glass Hammer's first two albums were at best pretty dubious. But they take a lot of steps in the right direction, upwards, with On To Evermore. The tangents and guitars is still the baseline for their sound. So is the pretty good not overpowering vocals too. The music has got a lot more teeth this time and is not mindnumbing dull. There are some really great melody lines and songs here too. A couple of Genesis sounding great songs has also infiltrated this album. This album is therefore a massive improvement on the previous albums. Glass Hammer is still not right there yet. But they are marching towards greatness on this very good album.
3.5 points