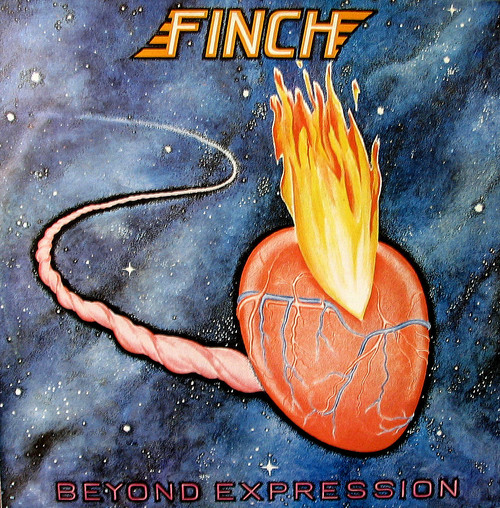 The second album from these highly rated Dutch progsters.
Again, we are being treated to instrumental music which lands somewhere between Camel and Mahavishnu Orchestra. The laidback symphonic prog intertwined by some intense electric guitar run fusion. Keyboards is also an essential part in their sound in addition to long electric guitar solo runs. The drums and bass is also present. Pretty typical, but great sound.
To make a great album with this sound, you need to have some great themes. And this album has plenty of them. Mostly when it goes fusion and leaves symphonic prog behind. Maybe I am more into fusion now than symphonic prog. But I think the fusion bits is far superior to the symph bits on this album.
The result is an album which varies between slightly dull and slightly interesting. Finch does not really quite pull it off with this album and it is not an album that really interest me. It is still a good album though. But I still do not understand why this band is so highly regarded.
3 points