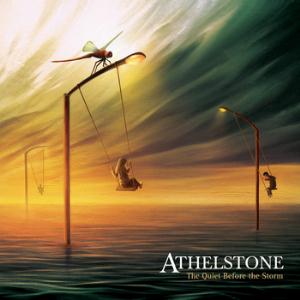 The debut album from this new UK band. A pay-if-you-like-it album on Bandcamp.
Athelstone has as a mission to play and release playful music. They have succeeded with that on this album. Fifty five minutes divided on three songs. Music which ranges from post rock and shoegaze to jazz and funk. References ? From King Crimson, Gentle Giant to Soft Machine and Sigur Ros. The music is very varied on this album and the listener never get bored. It is not easy listening stuff though.
The music is performed with jazz percussions, walls of post rock sounding guitars, keyboards, jazzy bass, mellotron, drums and half acoustic guitars. There is no spoken vocals here. The instrumentations is like a post rock band moving in with a jazz combo. Very strange. Very progressive. Very much like this day and age.
This makes this a very eclectic album. It is true progressive music too. This is the sound of 2011-12. There is no great tracks here though. But the overall feeling is great and this is an album not to be missed for those of us into progressive music. I think Athelstone is really onto something here. This is a great album in it's own right.
4 points
Download