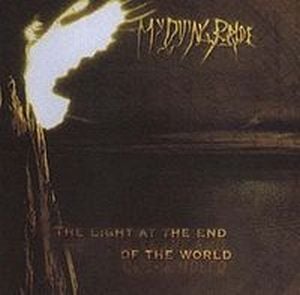 Their sixth album and the comeback after the 34.788 % Complete fiasco album where the band tried a new direction which did not work.
The opening song She Is the Dark is proving that the band is going more back to their roots than continuing in the wrong direction. Good, somber doom metal and a superb song. The next songs is also showing a band going back to their roots....... sort of. Aaron Stainthorpe's vocals and the guitar works is also showing signs of wanting to branch into progressive rock. Which they does to a large extent on the final three tracks on this album. This is by no means a standard My Dying Bride slab of doom metal. This album is a very ambitious album.
With the exception of She Is the Dark, the quality of the tracks is not particular great. There is no weak tracks here. But I find myself wanting less prog and more doom when listening to this album. More violins would also have been great. The songs are a bit anonymous and dreary dull. But this is still a good album, but not one of their best albums.
3 points