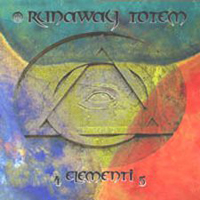 Runaway Totem with their sixth album.
This Italian band is a bit of a strange band. Not entirely zeuhl and not entirely rio/avant-garde either. They are somewhere between Univers Zero and Magma. They are building big soundscapes in this landscape. Their music has a lot of the militaristic marches from zeuhl and the harshness from the Belgian avant-garde scene.
The music on Esameron is closer to zeuhl than I am used to from this Italian band. The marching band music runs through the whole of this album. Something I see as an improvement from this band. The music is good throughout. But nothing more than good, I am afraid. This album is still a good listen and I rate this band.
3 points