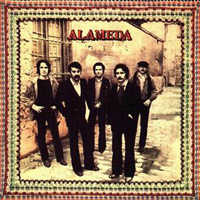 The debut album from this Spanish progressive rock band.
You simply have to love the Spanish scene for including so much of their local culture and music into modern rock. Alameda is one of these bands who incorporate flamenco and acoustic guitars driven folk music into progressive, long compositions. The Spanish vocals too give this album a typical made in Spain feeling. It is the type of music that melts glaciers. Even when they tries to incorporate elements from Yes and Genesis too.
The sound is very good and so is the vocals. The same goes for the musicians too. My main problem is the lack of any really great songs and compositions here. This album has plenty of heart, but not as much brain as required in a great album. It is a very good album, though.
3.5 points