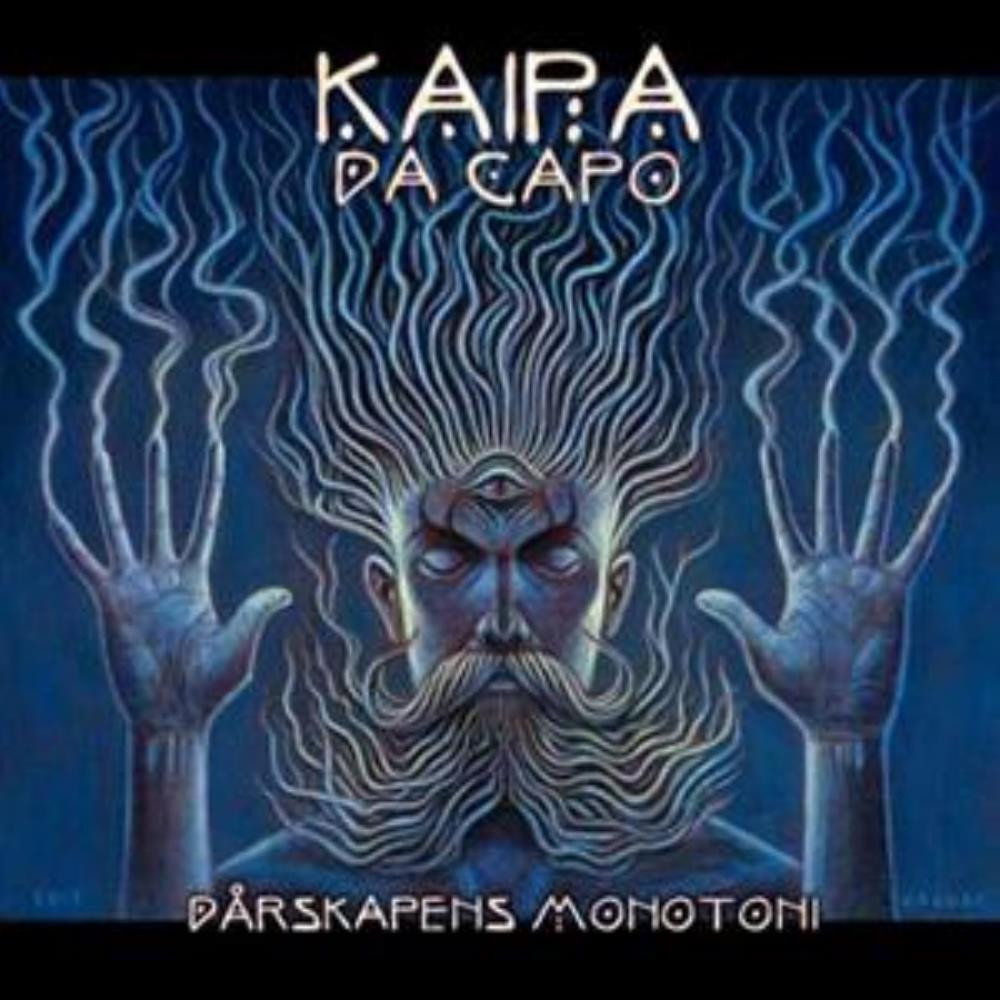 The debut album from this Swedish band.......... or perhaps not.
Kaipa Da Capo is a five piece band with a lineup of guitars, bass, drums, keyboards and Swedish vocals.
An explanation is in order here........ Kaipa Da Capo is not the Kaipa run by Hans Lundin. Hans Lundin is not involved here at all. Kaipa Da Capo has nothing to do with mark 2 of Kaipa, the band who made a comback with their Notes From The Past album in 2002.
Kaipa Da Capo is three members from the 1970s setup of Kaipa which also included Hans Lundin. But the Kaipa members in Kaipa Da Capo is Tomas Eriksson, Ingemar Bergman and the king of Swedish prog......... Roine Stolt. They have got help from Mikael Stolt and Max Lorentz.
Kaipa Da Capo was formed to tour and play the 1970s Kaipa songs. I did not even know there was a market for these songs. But they have gigged them and with success. A new album with brand new stuff.. this one... was then recorded.
My memories are a bit weak. But I am pretty certain that Kaipa Da Capo sounds a lot more like the 1970s Kaipa than the post millenium Kaipa. A band I also really like/love. Now, I have got two x Kaipa bands I love.... lucky me !
The music here is also pretty similar to The Flower Kings too. It has this warm Swedish symphonic prog sound. The Swedish vocals from Mikael Stolt is a great addition too.
The songs on this seventy minutes long album is great altogether. There is not a bad song here at all. It is really a great gift to anyone into Swedish symphonic prog and one you need to get. It is indeed a great album.
4 points