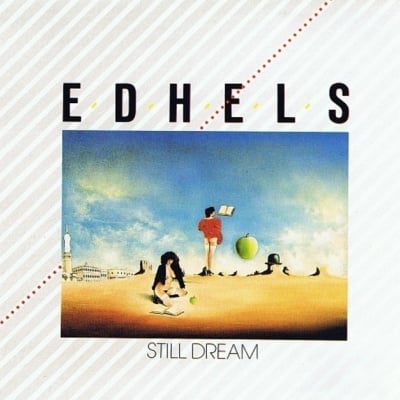 The third album from this band from Monaco.
Edhels was a four piece band on this album with a lineup of guitars, synths, keyboards, bass and drums.
I have never heard about this band before. But ProgArchives has labeled them as a
neo-prog band
and I happens to like neo-prog. So I got some of their albums. Unfortunate, not their first two albums.
So I was pretty surprised when I put on this album and discovered an entirely instrumental album.
This album is almost forty-eight minutes long and it changes between symphonic prog, goth and some fusion. There is also some ambient stuff here.
The mood and sound is a bit dramatic with some soaring guitars inbetween cascades of keyboards and synths. The pieces of music is pretty short. Twelve pieces, forty-eight minutes. Not particular interesting.
This album sounds like a left over dinner from someone's party...... or recording session. It is really hard to find something positive to write about this album.
It is not entirely a turkey as there is a couple of half decent songs here. But this is not a good first meeting with this band. Hopefully, the three other albums I have got with them are far better than this one.
1.5 points