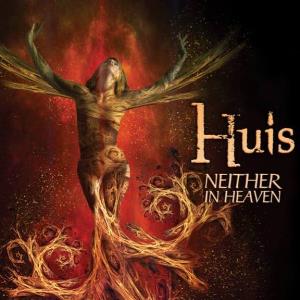 The second album from these Canadians.
Huis is a quartet with a lineup of guitars, bass, drums, keyboards and vocals. Four guest musicians is provding extra firepower in the form of piano, flutes and extra keyboards. Gerben Klazinga from Knight Area is one of the additional keyboards players.
I really liked
their 2014 debut album Despite Guarding Angels. Good neo-prog and a very promising band. Promise I hoped they were fulfilling on this album when I got it.
We are again talking neo-prog..... of some sorts. Not generic neo-prog, but Huis own take on this genre.
The music is much closer to the German end of the neo-prog spectrum than the British neo-prog scene.
Huis is actually a side project of the more known Canadian band Mystery. But for how long ? I guess Huis will soon be as much known as Mystery.
The reason is the powerful, heavy music on this album. Not heavy as in heavy metal, although the music is touching into heavy metal on a couple of occasions. But what I mean with heavy is powerful, full of soul and hard rocking.
The vocals is really great on this one hour long album. But not everything is great here. There are some weak tracks too. Nevertheless, this is a very good album from a band who really need to be discovered by a lot more progheads.
3.5 points