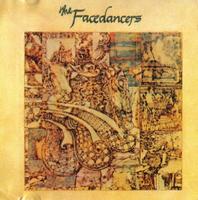 The one and only album from this US band.
The Facedancers was a five piece band with a lineup of guitars, bass, drums, keyboards, harmonica, percussions, flutes and vocals. Both male and female vocals.
Nothing else is known about this band. The album was released on the major label Paramount and it has not seen a CD release yet. My guess is that a CD or digital release would be highly desired as this LP is very expensive now on the second hand market. Expensive and much sought after. I got my copy from Youtube.
The album is forty minutes long and the songs are medium long. Just around the five minutes mark.
This album is very much a mixed bag, genre wise.
Take a lot of Jefferson Airplane, add a lot of hard rock too and some US symphonic prog and avant-garde prog rock. Add some funk too and you get this album.
The music is pretty wild and untamed throughout. It is like a riot at times. There are also one ballad here which showcase the band from a more soft and reflective side.
The vocals are pretty good throughout. And so is the other musicians. The end result is a good album which I think would sell pretty well if someone released it on a CD/digital release. The Youtube version is well worth the download or a listen. Check it out.
3 points