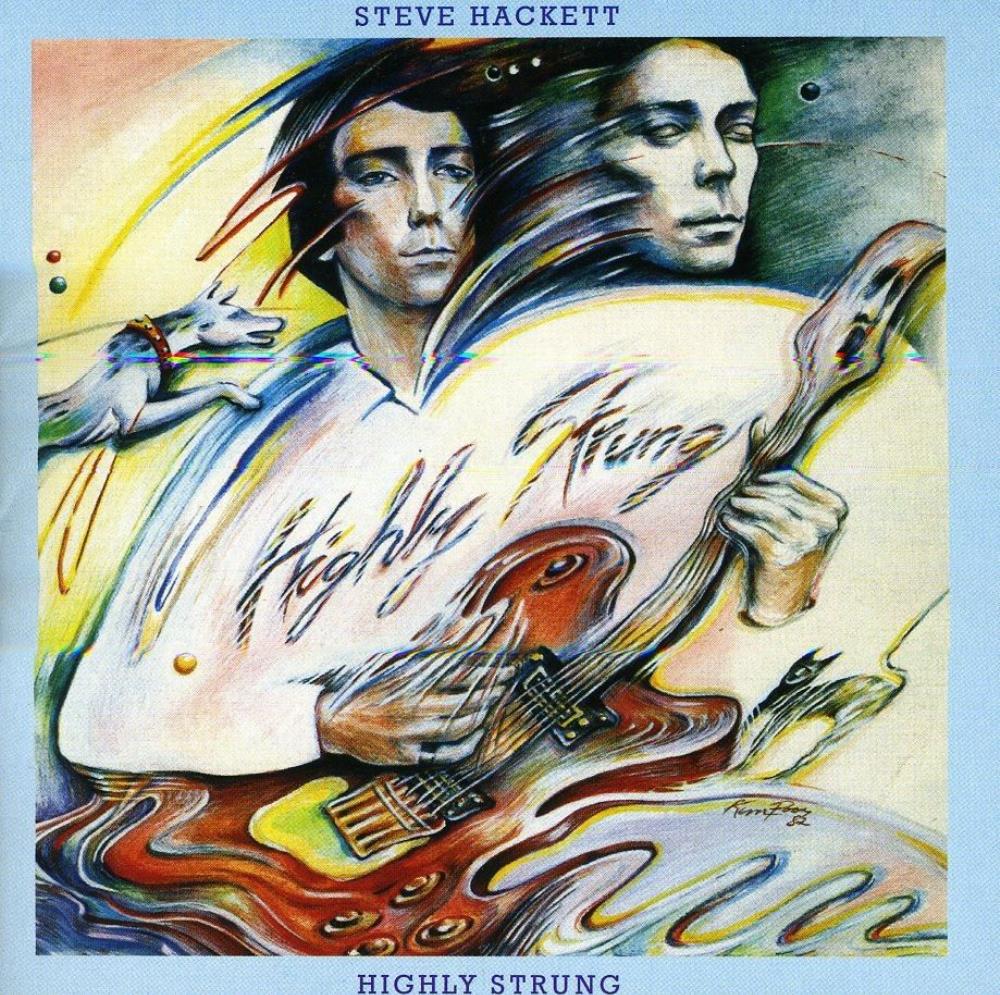 The sixth album from this British artist.
Steve Hackett had some help from four other musicians here, including Nick Magnus on keyboards. Steve did all vocals and guitars. The other helped out with keyboards, synths, cello, drums and bass.
I have not bothered to get hold of the rather lacklustre Cured album from 1981. It was not included in the two Steve Hackett boxes I bought. I have been told Cured is a horrible album.
It must have been a horrible album as
ProgArchives and their many reviewers
claims Highly Strung is a substantial improvement from Cured. That says it all....
Highly Strung sees Steve Hackett trying to become relevant and producing and releasing an album for the early 1980s. There is a lot of sights and sounds from this era. This is also very probably the worst era in the history of music..... actually, the early 1960s before The Beatles exploded into our world was worse, far worse than the early 1980s.
But what we get on this thirty-five minutes long album is not particular good either. A lot of pop-rock from that era with some bad synths and good guitars is what we get here. Steve's vocals is not top notch either.
The songs are a mix of what Steve can do with his guitars and some pretty poor songs and melodies. There are a few good things about this album. The music is not horrible. But the sound kills it all.
The end result is a good to decent album. One I will not rate as his finest moment.
2.5 points