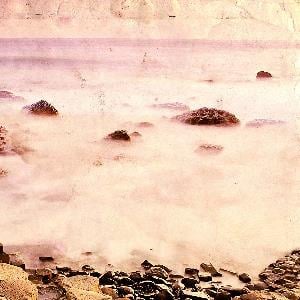 The seventh album from this US band.
The band is a five piece band with a lineup of oscilator, synths, guitars, bass, drums and vocals. Nik Turner from Hawkwind and his own band is a guest musician together with two other musicians.
I
very much liked
their previous album, the 2008 album A Wound In Eternity. A great slab of psychedelic space rock. I was therefore eager to get this album when it was released.
Farflung is very much a part of the classic psychedelic space rock scene. Their sound is dirty and muddy. It is also pretty melodic and full of interesting details. There is melodies and beauty in their muddy space rock. Indeed, it is.
The album is forty-four minutes long and contains nine songs. The references to Hawkwind comes thick and fast here. But they still got their own style.
The vocals are very good, the synths good and the band has a very good sound.
There is a lot to really like on this album. And most of it is very good. There are also a couple of substandard songs.
The end of the story is that this is a good album which space rock fans will love more than I do. I will make an effort to get their first five albums. I think I will enjoy them a great deal.
3 points