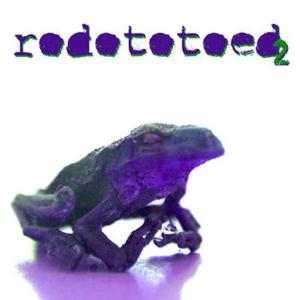 The second album from this Mexican band.
This band is a trio with a lineup of guitars, bass and drums. They got help from two other musicans who supplies flutes and baritone sax.
I forgot to add on the review of their debut album Relatos De Poder some days ago that all their albums is free downloads from their record label's
Bandcamp site.
Free does not means cheap and nasty. There is a lot of fully worth free albums out there. This band has contributed very well to that scene.
We are again in the middle of chaos. Organised chaos. It is fair to label this album as fifty minutes full of experiements.
The music is still space rock in the krautrock genre. But still very avant-garde although not full on avant-garde/RIO. The music is too much space and krautrock to be avant-garde music.
But let me add that this album is not for the faint hearted, though. There is a lot of manic loony flutes here. The guitars are pretty crass and distorted too. The baritone sax adds to the chaos. The controlled chaos.
The sound is not the best here and it has got a live feel. The music is a bit too left-field for me. Nevertheless, there is some good and some not so good stuff here. It is an album blowing hot and cold. Hence my verdict.
2.5 points