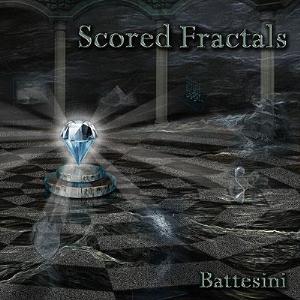 The debut album from this Brazilian band.
Saolo Battesini was a guitarist for Kaizen and Quaterma Requiem. He has given his name to this band too.
This band has seven members, including Saolo Battesini. He does all the guitars himself and is being supported by flute, piano, bass, drums and keyboards.
Battesini is listed as neo-prog in the almighty and very trustworthy
ProgArchives
. This time, I really have to say I disagree. There is not much neo-prog here.
The music is instrumental and it is a mix of fusion, symphonic prog, prog metal and cinematic music. Mostly cinematic music, it has to be said.
The guitars are pretty much in the forefront here. Those and the keyboards. The music is very dynamic and pretty hard throughout.
Dynamic but also a bit full of cliches and riffs and melody lines which sounds familiar. The band has probably not copied anyone or anything. But the band is really walking down a well trodden path on this album.
There is not many surprises here and not many good tracks on this one hour long album. This is a decent enough album. But it is not an album I can recommend.
2 points