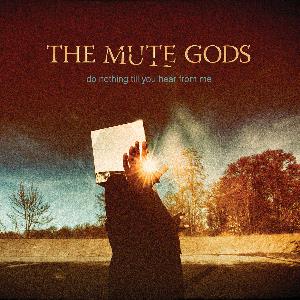 The debut album from this new English band.
The Mute Gods is a kind of a supergroup with Nick Beggs, Marco Minnemann and Roger King. These three guys supplies guitars, bass, drums, keyboards and vocals.
The band has also got help from a lot of other musicians too. Rob Reed and Nick D'Virgilio being the most known of them. The album has also been released on one of the bigger prog rock labels.
A good guess tells me this is a kind of hard neo-prog. And I am not far of the mark. It is indeed music rooted in neo-prog. Add the freshness and heaviness of Rush and we are pretty much there.
This is an exact one hour long album. Nick Beggs vocals are good and the musicians does a great job. His wife/daughter Lula Beggs chimes in on female vocals too and does a good job.
Projects/bands like The Mute Gods fills me a bit with dread as they rarely puts up some excitement. This album is no difference.
The music is good enough to make it an acceptable album. It is moving towards pop and rock too many times for my liking. This is a kind of great-musicians-showing-off album.
Those who likes neo-prog with the freshness of Rush will be very happy with this album. And I am satisfied with it. It is a good listen and by no means a waste of my time. But excitement... ? No.
3 point