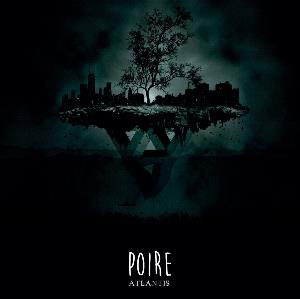 The debut album from this Spanish band.
The band, a trio, was formed as a vehicle to play the composer Pere Miralles (vocals and guitars here) music from his 2014 solo album. The band worked out and another album was written and recorded. The result is Atlantis and this trio named Poire.
In addition to Pere on vocals and guitars, you also find Alex Miralles on bass/vocals plus Aleix Burgues on drums.
I cannot say I have seen a lot of reviews of this album. It is digitally available from
here
though.
The band has described the music here as a bit experimental. Forget that ! The music is pretty much middle of the road progressive rock and rock with substantial Pink Floyd and Roger Waters influences. There is also some Rush influences here.
The heavy accented vocals is good, if you can listen behind the heavy accent. There is work to be done here, Pere.....
The music is not that exciting either. It is a bit run-of-the-mill. The art of great songwriting is not something the band knows.
That said, the musicians is very good and they have spiced up this fifty minutes long album with a lot of small, good details. But the songwriting......
2.5 points