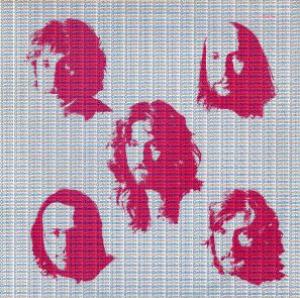 The eleventh album from this Italian band.
The band was a five piece on this album with a lineup of guitars, keyboards, bass, drums and Italian vocals. They also had a lot of help from woodwind players and background vocals.
To say that their previous ten albums has been a mixed bag is an understatement. From the great to the abysmal bad, Goblin has taken on us a rollercoaster ride.
For some reasons, the band decided to go pop music on this album. An album I don't think is a soundtrack. Hence, there is no excuse.
The eight songs on this thirty-six minutes long album follows the verse-chorus-verse formula. We get some female vocals in addition to the male vocals and a lot of soothing saxophone. Some hard guitars adds some "edge" to the proceedings.
Goblin sounds like a Las Vegas act on this album. And that is far from being a compliment.
I have not a good word to say about this album, a turkey of an album and I am therefore going to make this review very short. Avoid at all cost.
1 point