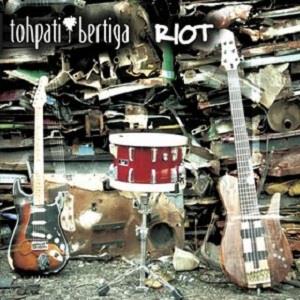 If I am not totally mistaken, this is the second album on Moonjune by this Indonesian guitarist. I have yet to listen to his first album so I am not able to make a qualified judgement on his career.
Tohpati Bertiga is a highly skilled guitaris, slash jazz musician. Riot is a guitar based jazz album. Fusion album, some would say it is. Maybe it is. The music is very melodic and also has a folky feel to it too. His skills also shines through.
This album also has the ills of a guitarist album. In my view, expressed as and in this blog, expressing skills is not enough in my view. Some great riffs and melodies is also required to please me/this blog. There are some sporadic great melodies and melody lines here. But most of this album just trundles along in a very pleasing manner without really becoming great. Neither does it have this x-factor a great album always got. This is by all means a good album. But nothing more, I am afraid. Next time, perhaps.
3 points